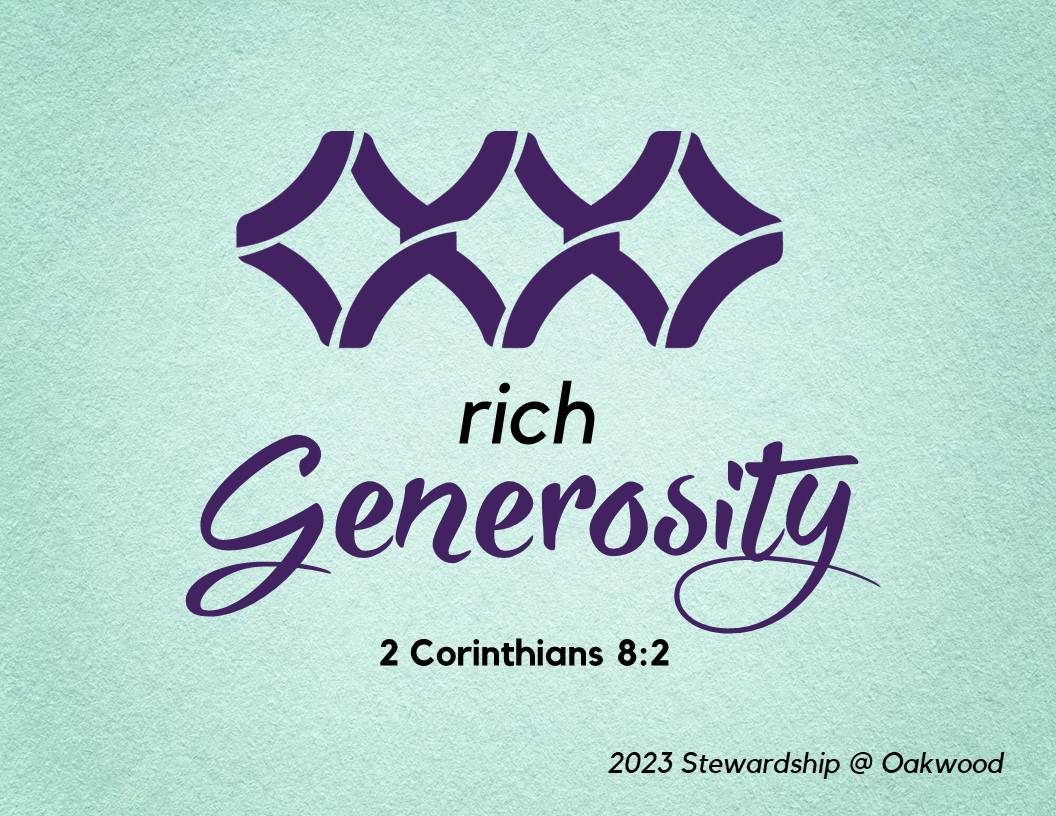 How we view money has a direct influence on our walk with God. Part of obedient Christian living is giving to the Lord's work through your local church. We want to help you plan ahead for faithful and sacrificial giving for this year. This is why we've provided an estimate-of-giving card for 2023 (to view or download, click here). The purpose is to help you plan wisely and set faith-based giving goals for this year.
Our stewardship theme for 2023 is Rich Generosity. It's based on 2 Corinthians 8:2 – " In the midst of a very severe trial, their overflowing joy and their extreme poverty welled up in rich generosity." We want everyone to plan their giving with idea that one reason God blesses us financially is so that we can overflow in rich generosity. Giving to the Lord's work at Oakwood helps us pursue the spread of the gospel to those who don't know Jesus, as well as the teaching and training of those who do. And all of this is for the glory of the Lord.
"To start giving, contact us at 651.578.8478 or click here.